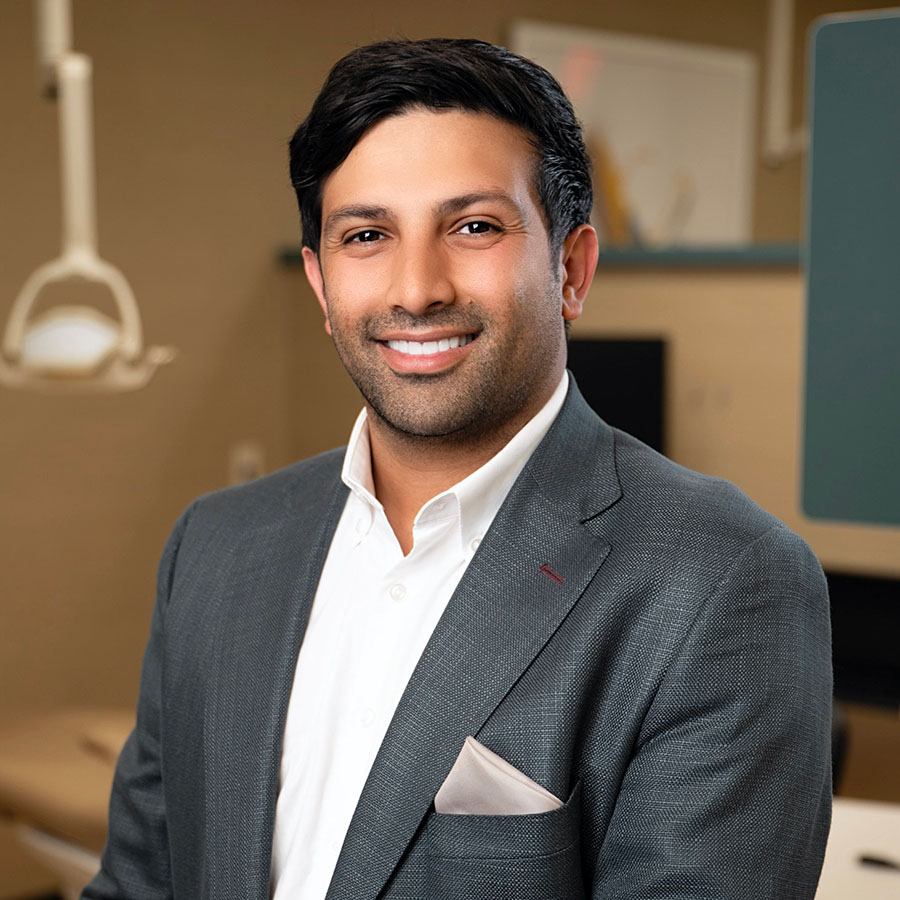 Dr. Sharvil Shah, DDS, FAGD
Dr. Sharvil Shah is a distinguished graduate of University of Louisville School of Dentistry (Class of 2016). He got his undergraduate degree from University of Michigan. In the short time since graduation, Dr. Shah has taken tremendous strides in mastering the art of dentistry. He has received extensive continuing education across the country, which has earned him the honor of being a Fellow of the Academy of General Dentistry. He is also a graduate of the distinguished Kois Center, which is one of the best training institutes for dentists. His extensive training enables him a deeper understanding of his patients' dental concerns and allows him to offer a range of creative solutions for his patients.
The biggest area of focus for Dr. Shah's training has been in Implant Dentistry. He has acquired extensive training and experience in Implant Surgeries and Implant-supported restorations. Implants are the perfect replacement for broken or missing teeth. Implants can replace a single missing tooth or an entire arch of missing teeth. Dr. Shah has extensive experience in offering these implant-based solutions. He takes time to understand each patient's situation and concerns and offers a customized plan for that patient to create comfortable and long-lasting smiles.
Dr. Shah is responsible for bringing the latest available technology to Hometown Dental, including iTero Scanner (for digital impressions) and Cone-Beam CT scanning (3-D x-rays). This technology ensures that he will provide implants of the highest quality to all his patients. Dr. Shah is an avid traveler and loves to explore different parts of the U.S. along with his fiancée. In his free time, he loves taking walks with his dogs and taking care of them.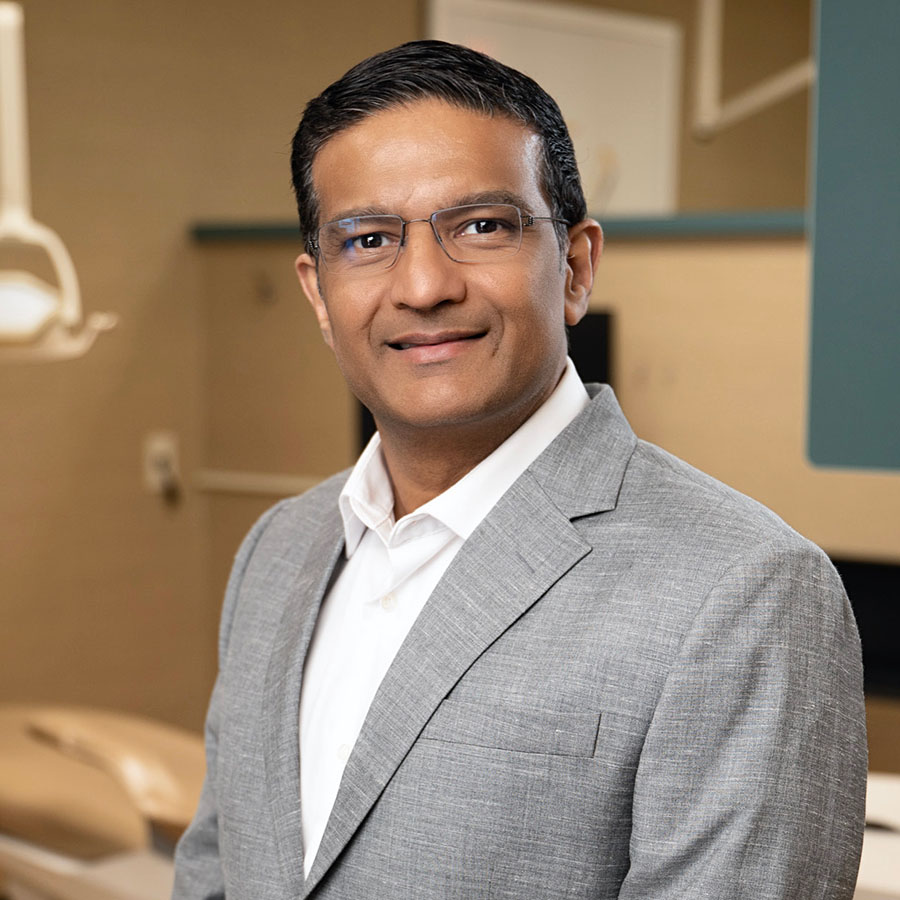 Dr. Paresh Shrimankar, DDS, MSC
Dr. Shrimankar is a graduate of the University of Michigan School of Dentistry and has practiced in Southeast Michigan ever since. He enjoys all aspects of Dentistry, but his passion is in oral surgery, especially Dental Implants.
He enjoys restoring oral health for his patients by utilizing the latest implant technology, whether it is a single implant for a missing tooth or a full arch supported by implants.
In his spare time, he enjoys spending time with his family, including his dog Milo, and following all things related to Michigan Sports.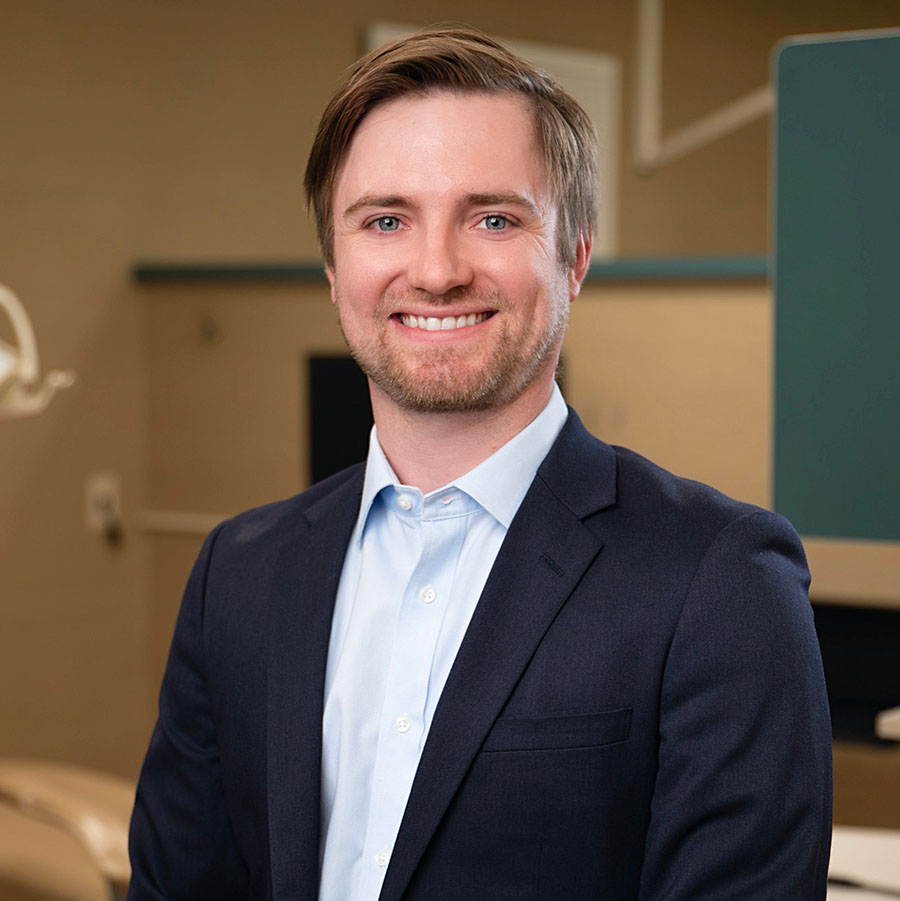 Dr. Stevon Sykes, DDS
Dr. Stevon Sykes completed his dental education at the University of Michigan and pursued advanced training through the Army Dental Corps. Besides working as a general dentist, he received his certification in the field of sleep dentistry from the American Academy Association of Dental Sleep Medicine. Furthermore, he has trained at the VIVOS Institute on Multidisciplinary Airway Management. Dr. Sykes stays current with the latest research and treatment modalities as a token of his commitment to quality care and patient satisfaction.
Dr. Sykes is a dedicated dentist and expert in sleep dentistry. Dr. Sykes is committed to helping individuals achieve better sleep and overall well-being by focusing on screening and managing sleep-related breathing disorders, with a particular emphasis on sleep apnea. Known for his patient-centered approach, Dr. Sykes offers a range of non-surgical treatment options tailored to each patient's specific needs. He works closely with each patient to provide comprehensive evaluations, personalized treatment solutions, and ongoing support in managing their sleep apnea.
Beyond his dental practice, Dr. Sykes is dedicated and compassionate toward educating his patients and the broader community about sleep apnea. He actively participates in seminars, workshops, and community outreach programs to raise awareness and promote a better understanding of this condition and its effects on overall health.